Discussion Starter
·
#1
·
We're starting out with 2 hives, we were going to start with 2 nucs but one nuc supplier backed out and I lucked out and Dadant had an extra, unclaimed package. I guess we get to see the differences in nuc and package buildup which isn't totally bad. Nuc install went great except I forgot my hive tool at home (doh!) but I improvised with a butter knive I found in the van. Nuc looked good to me, lots of capped brood, lots of uncapped brood, some capped honey and lots of bees to cover the frames. It was 52 and windy when we installed them and the forecast didn't look for it to get any better for a few days, I just moved the frames from the nuc to the hive and didn't spend a lot of time looking for the queen or doing much in the way of inspection. Sunday we helped another beek hive her packages and she picked up our package from Dadant while she was there. My 8 year old came along. We watched the first install, I did the second hive, and C did the last one with a little help. The look of terrified excitement in his face was awesome! I think he's hooked and so am I. Anyway, here's some pics.
The younger kids were supposed to stay back by the van but curiosity took over after the lid was off. I didn't want to freak them out buy hollering at them to get back so I just told them if they get stung or scared to walk away and I'd be with them in a few minutes. J took a sting to the finger probably from trying to brush bees off his clothes but didn't belive me until it started to burn but he was back in a few minutes. We have more youth jackets on the way since they obviously want to get right in there.
D working the smoker before opening the nuc.
C all ready to open the lid of the nuc.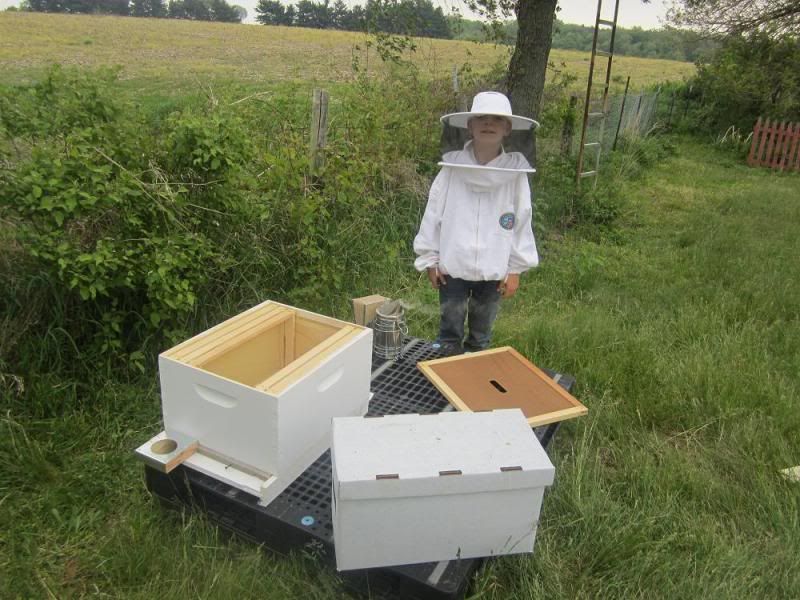 Frame covered in bees, I suspect the queen is here.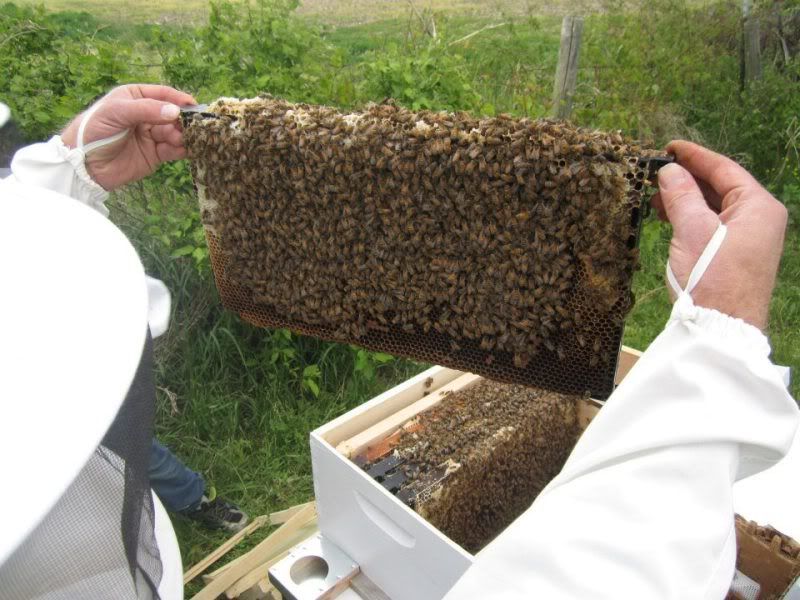 J and C getting a closer look.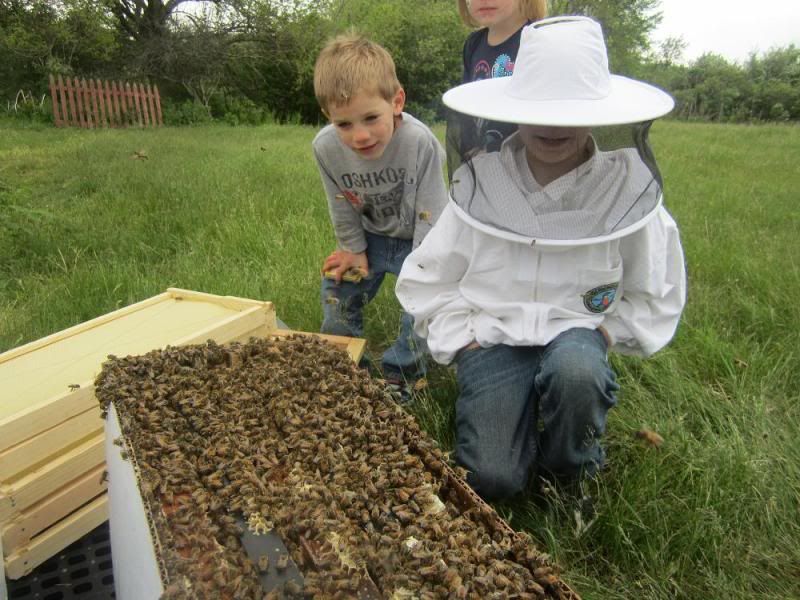 C and I scraping up some burr comb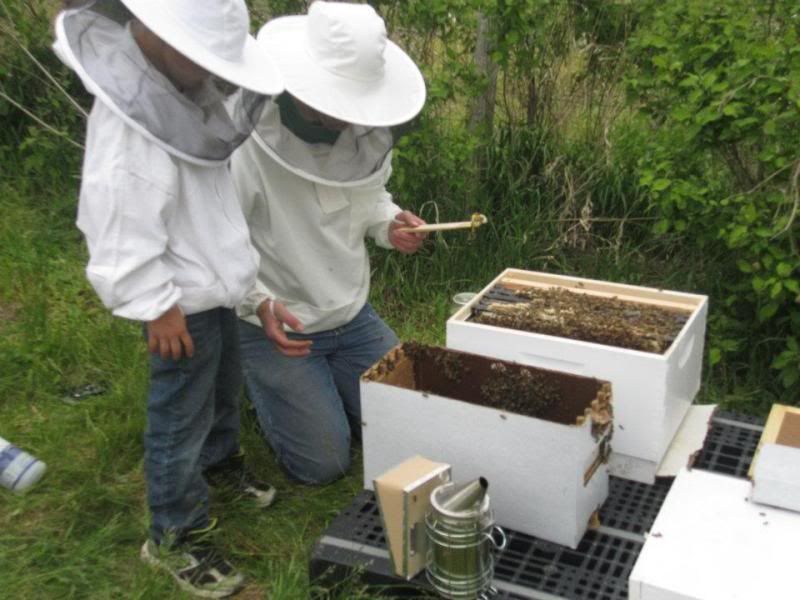 C holding up a frame, took him a minute to get over the bees crawling on his hands but was okay with it after a few minutes.