Discussion Starter
·
#1
·
As long as I'm all gimpy and unable to do much, I thought I'd just share some pics of my leg that I tore up after slipping in the shower...
This was taken a few hours after my fall, and this is the area I thought was broken, but turned out not to be.
This was taken about a day later... I didn't actually hurt my foot, all the swelling and bruising there is blood from my leg that pooled in my foot due to gravity pulling it down.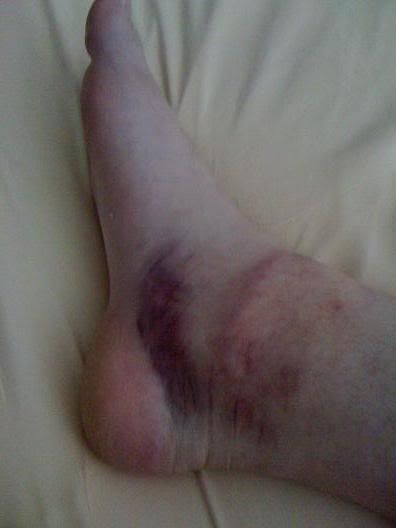 This was taken tonight, which is nearly a week later.
Also taken tonight.
So be careful even around the house, and if you don't have a no-slip bath mat yet, I would really recommend getting one.