Discussion Starter
·
#1
·
Do not know if this is Apis or Creana. Last I knew Beltsville could not tell you which it is.
If they are alive you can tell some what by the fact that if it is Creana the bees stop eating. With Apis they will still eat and take fumigiln B mixed with syrup, so they get treated. With Creana they stop eating but you can treat them with fumigilin B. You spray them down good with a syrup mix containing Fumigillin, being the clean freaks they are they take the meds in grooming it off each other. Takes at least 3 treatments every seven days.
If this colony were alive they would get the Creana treatment alonbg with a feeder full of syrup and the mix.
They didn't make it so the frames will get scraped clean placed in a hive body then sat on my heat box for 24 hours. The hive bodies will get soaked in a bleach bath then scrubbed with a stiff brush. Once they are clean that way I power rince them then sat out to dry in the hot sun.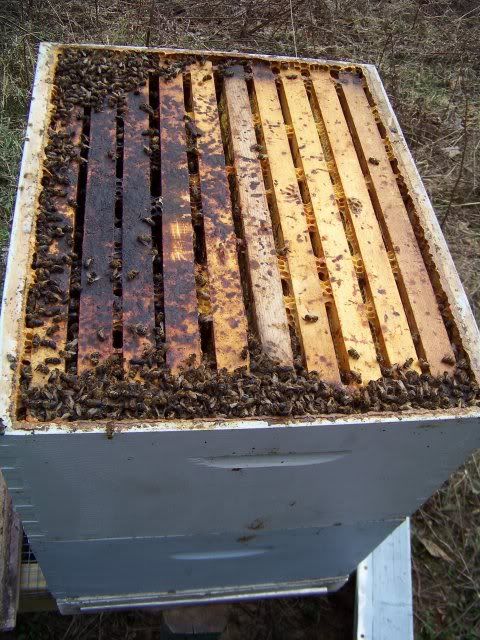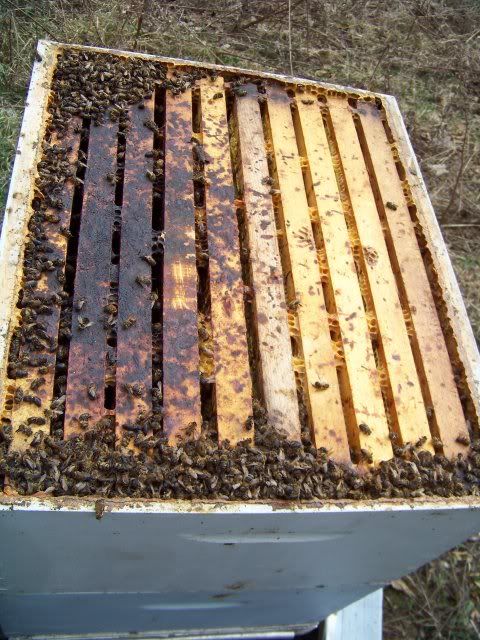 :mrgreen: Al