Old Dairy Bldg cutout "now with video"
Got a call from a guy today about a cutout. Went and looked at what he had and when I say old I mean OLD dairy farm. The main part of the bldg is brick but it has an exterior sunroom looking thing on the side. Half of this part has already fallen down. The part where the bees is, is still up. I could not tell exactly where the hive is but it looks like they are either in the wall or soffit area. Here is a pic of the structure.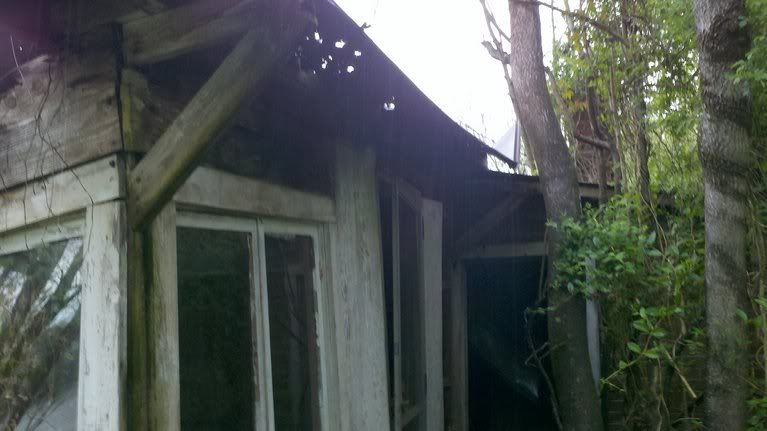 From the looks of it, with my unexperienced eye, it should be fairly easy. The bldg is supposed to be torn down and remodeled anyway. So i do not have to worry about messing the walls up or anything.
Here is where the entrance is.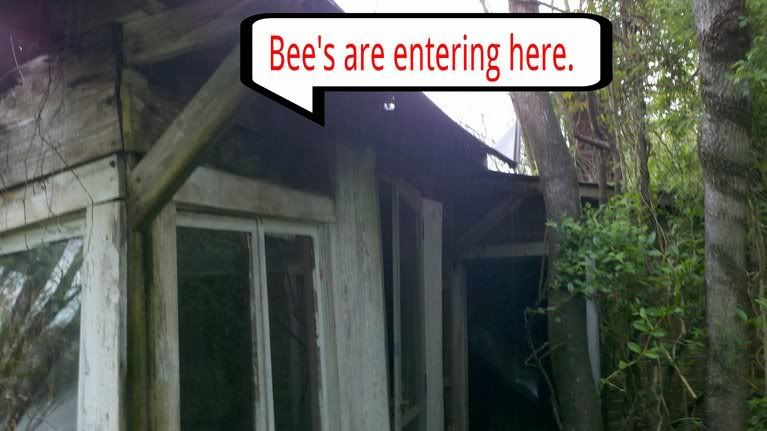 There is propolis all down the inner left hand side of the white plank board that runs up and down. I put my hand all along this board and the soffit and couldn't tell any temperature difference. There was a storm that rolled in quickly while I was there so I couldn't really stay and assess the hive as much as i would've like to. He did say that there was a big cloud of bees that stayed on the outside of the wall today and finally went it. I am thinking this was a deadout and a swarm just moved in.
What do you all experienced ones think about this one? I did end up telling him that I would do this one for free. He said his dad
ldtimer: wouldn't pay anything to remove it but would just pour gas on them and let it all burn.:roll: I didn't want to see them killed, need the bees, and wanted the experience so I guess I'll see if it is worth it.
James