Discussion Starter
·
#1
·
7:34 AM Sunday morning the phone rings. I answer it and a fellow asked if I'm Al the bee keeper. I tell him I am, so he starts telling me about a huge oak tree limb that fell Saturday night . He asked if I would come get the bees. Sunday was not just fathers day it was also my wifes 19th birthday and the family had a party planed for her. I steer the guy to a list of South Easteren Michigan Bee Keepers and tell him to call me back if he can't find some one to come get the bees.
He called back an hour latter. I told him I would come and get the bees since I had talked to my Kare about it since his first call. I had to load equipment so it took me about a hour and a half to gety to the location (Miller Road and Court Street) near the school for the deaf.
I get there to see a group of people having what looked like a block party. All dressed in tank tops t shirts and shorts for the most part getting pictures of the fallen tree limb and such. There sure wasn't an ounce of fear in any of them from the tiny 2 year old who asked if she could have some honey and snatched a hand full before I could cut her a chunk.
They all gave a hand unloading my gear and setting things up. Each and every one had to wish me a happy fathers day too. when I left all the ladies had to give me that fathers day hug, and the men all shook hands and invited me back when they did have a real block party.
I haven't been around such nice people in a very long time. they made me think of when I did a removal in Posin Michigan.
Yes I cover about the whole eastern part of the state from Monroe to Alpena.
I got 60000 bees anbd 7 frames of brood (babies).
Yes that is the limb of the tree. It also contained a home to bats below the bee colony in that limb. The tree its self was about 5 ft in dia.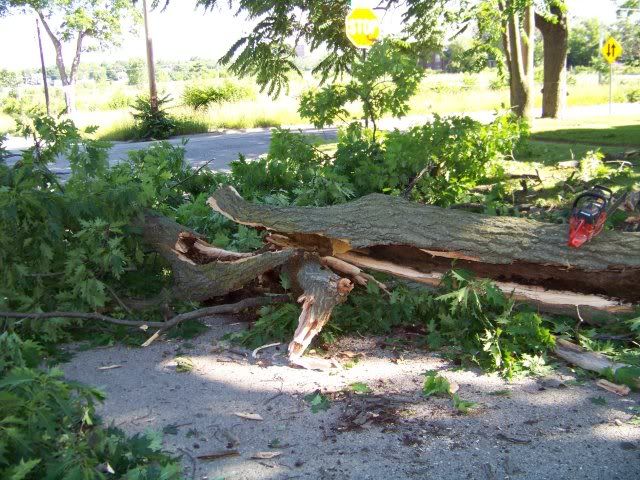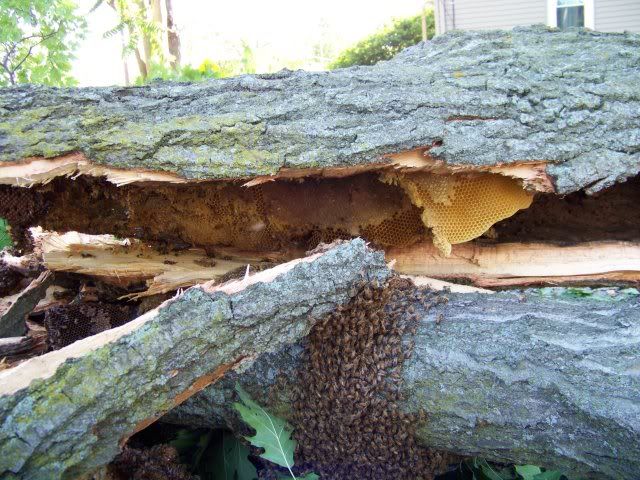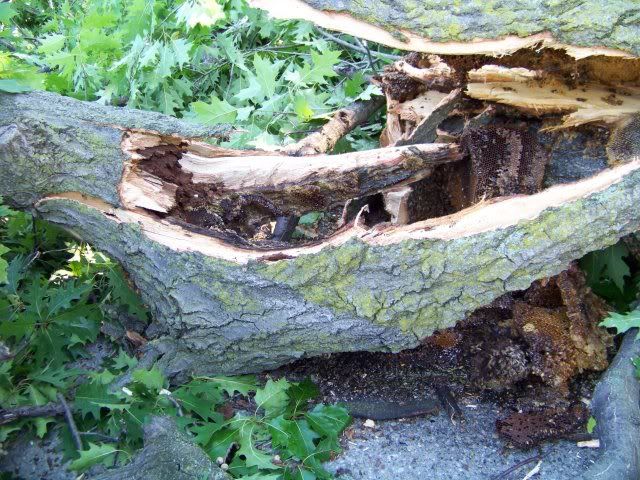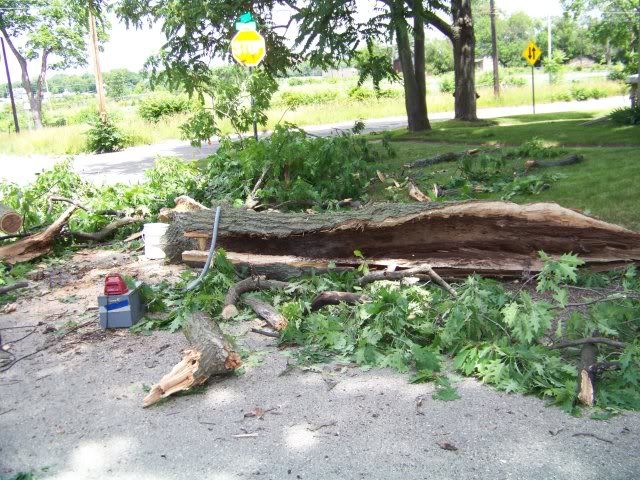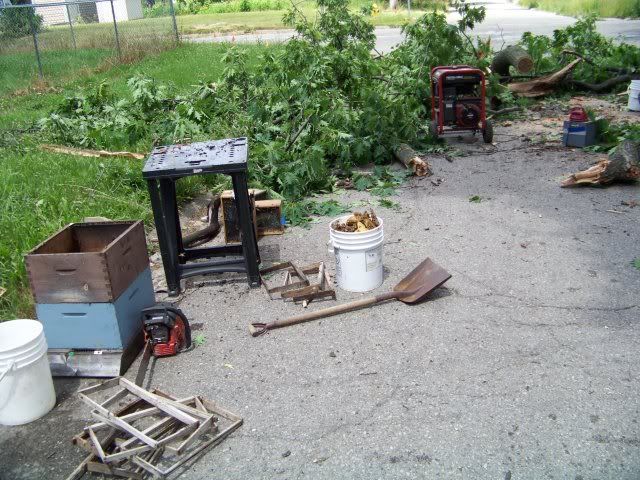 :mrgreen: Al