Discussion Starter
·
#1
·
We got our first bee tree today!!!! (Some of the pictures will be crooked, sorry. I couldn't get the code to show the rotated ones. And I apologize for them being so big. I don't know how to fix that yet.)
Cutting it down went great. The bees behaved themselves and we only had two stings.
We're not sure yet what kind of tree it was, but it needed to come down anyway
There was alot of activity and all the girls looked healthy so I'm fairly certain they will be a great addition to our mini-apiary.
Little man did the prep work.
This was a better picture of their entrance. All the brush had been cleared by now.
So we blocked them in with some sort of old screen.
Then daddy worked his chainsaw magic!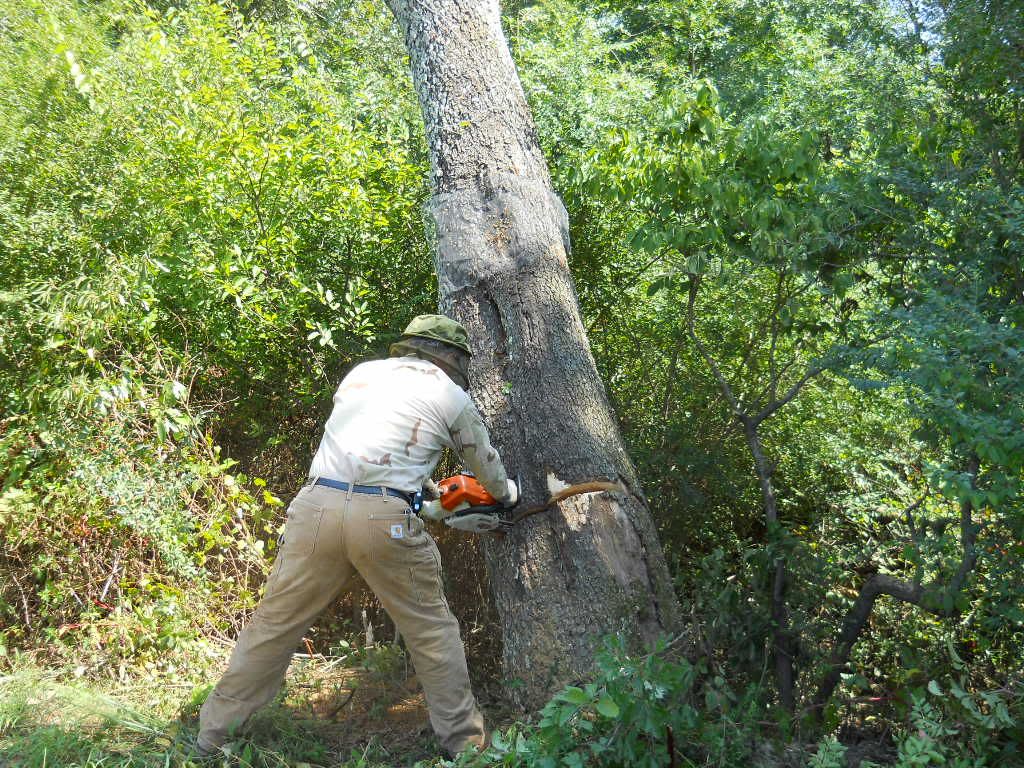 Daddy did all the hard work. Isn't he sweet?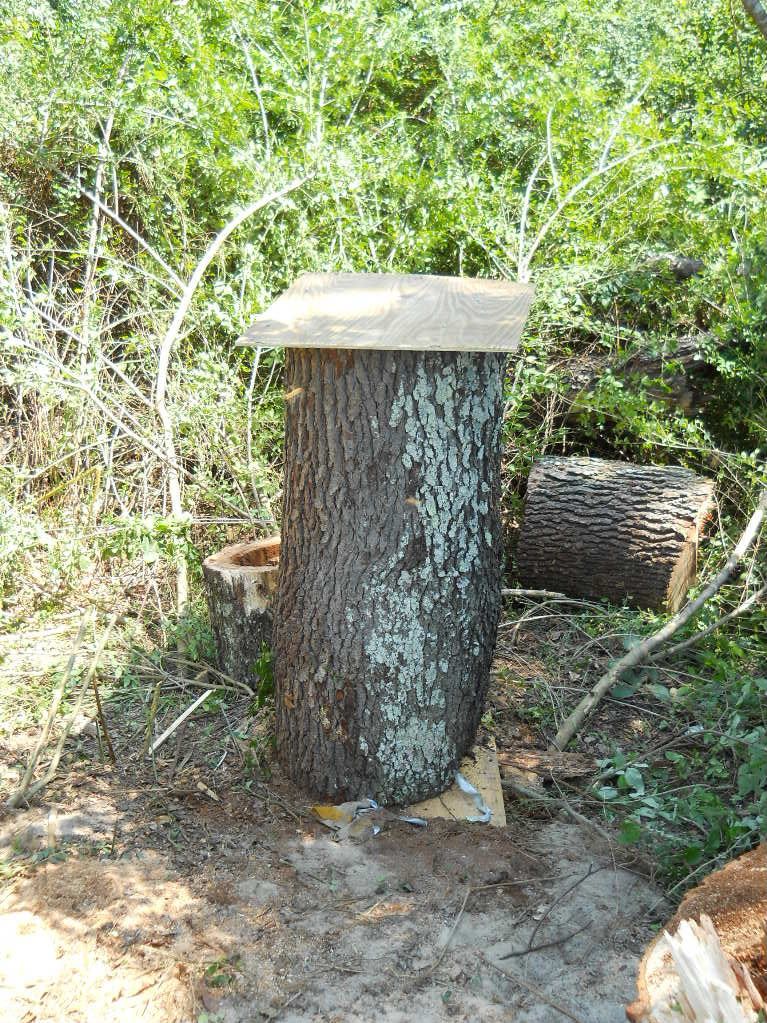 Then we all pulled together to get the the other piece of plywood on and the log up right.
This tree was a little over 24in. in diameter and the portion housing the bees was a little over 4ft. long. We're going to move it to our bee yard tomorrow and then finish preparing for all this weather Earl is bringing us.