Discussion Starter
·
#1
·
Tapped 25 trees Wednesday night. Collected about 35 gallons of sugar water last night. Then tapped 20 more trees with my oldest daughter. It's really runnin'! Gonna start cookin' down Saturday night. First batch oughtta be done Sunday afternoon/evening. The first batch of the year is always the best! Last year was my first year solo and ended up making about 3 gallons of syrup. Love it on ice cream, oatmeal and pancakes/waffles/french toast (of course). Plus a bottle of it makes a great addtion to a jar of honey to give to landowners who let me hunt on their property.
Built a homemade evaporator last year out of a 55 gallon barrel turned on its side on a stand. It was an old fuel oil tank/stand my dad had. Cut/welded a door on the front, attached a stack on the back, cut out the side (top) to fit my pan and welded up angle iron braces to hold the pan in place. The belly is lined with fire bricks. I burn cut up oak pallets that I bring home from work, and man do those things burn HOT!
Looks like this one here.....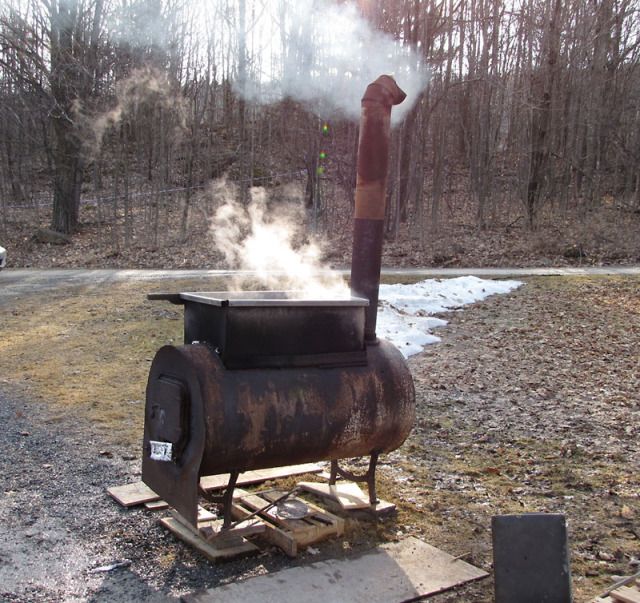 Wish I could share some syrup with everyone :drinks: